City life is cool. You'll have everything that you need; parties, movies, nightlife and most of all "foods". You can hit everything that you want and stay cool all the time while sipping a cup of coffee in the nearby shops and invading different types of cafes and coffee houses.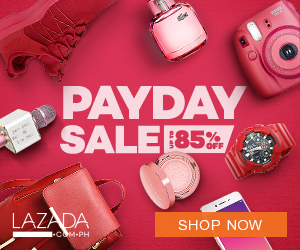 In Bohol, Tagbilaran City has the most of them all the time in terms of this classes. You can get whatever you want that can satisfy your cravings, cafes, pizzas, carbonaras, coffees and may others.
I'll have to tell you something that would make your eyes glitters of excitement and wondering how come it happens to be here. Have you ever heard the beautiful town of Batuan? It is a town located in the interior part of Bohol before the magnificent town of Carmen where the world-renowned Chocolate Hills is located. Again, have you ever heard a "Bistro" besides the rice farms?
Well, I have a good news to all of our "Bakasyonistas" that would really fulfill your stomachs. So let's talk about food today.  The one that I am going to feature is really a talk in the town. Many people who have visited are already expressing their satisfaction in the sense that this foodie house in town is really a one of a kind in the area. People in the nearby town are also enjoying it posting the best shots of their foods in social medias, and even some foreign tourists who had happen to passed-by and saw the huge sign "BISTRO" is really a good catch for them to take some shots- at the end, they've got a full tummy in the road.
For your suspense, I am referring to the Basak Bistro. Basak Bistro of Batuan, Bohol. The name was taken from the word "Basak" which means "Rice Fields" or "Rice Farms" where the bistro was exactly located. It is a combination of a classic city lifestyle and a local vicinity ambiance.
Who can really find a taste-class bistro in the middle of the mountain? Preferably in the middle of the hills?  This bistro opens daily around 12:00 noon to 8:00pm. They also plays live music and singers while you eat. This roadside bistro has a convenient location, if you are heading to Tagbilaran, just take a short turn from the intersection from the Public Market of Batuan and you can see the huge sign board of it, but if you are heading to Balilihan, it's perfect, it is just located exactly beside the highway.
Basak Bistro is a family owned business. They are offering various menu that is rightly perfect for your taste. From pizzas to carbonaras, from potato fries to shakes and halo-halo, from cakes to muffins and most of all from smoothies to coffees. They are offering everything that you can find in the city. With their own tag line that says, "Big City Flavor, Small Town Rate!", you can't go wrong with them.
Photos are taken from their Facebook Page at: fb.com/basakbistro 
This slideshow requires JavaScript.
So if you happen to pass by or visit someone in the town of Batuan, don't hesitate to visit Basak Bistro and see it to yourself what I have been written above. Foodies and bloggers out there, let's try Basak Bistro for a reason.
I will be posting some of the most updated prices of their menu in the next update. I'll be trying all of their food crafts. 🙂
P.S : Basak Bistro opened earlier this year and now already expanded their taste-masterpiece in the Bohol Tarsier Conservation Center in Bilar, Bohol.